Galileo : Galileo | Side Alternating Vibration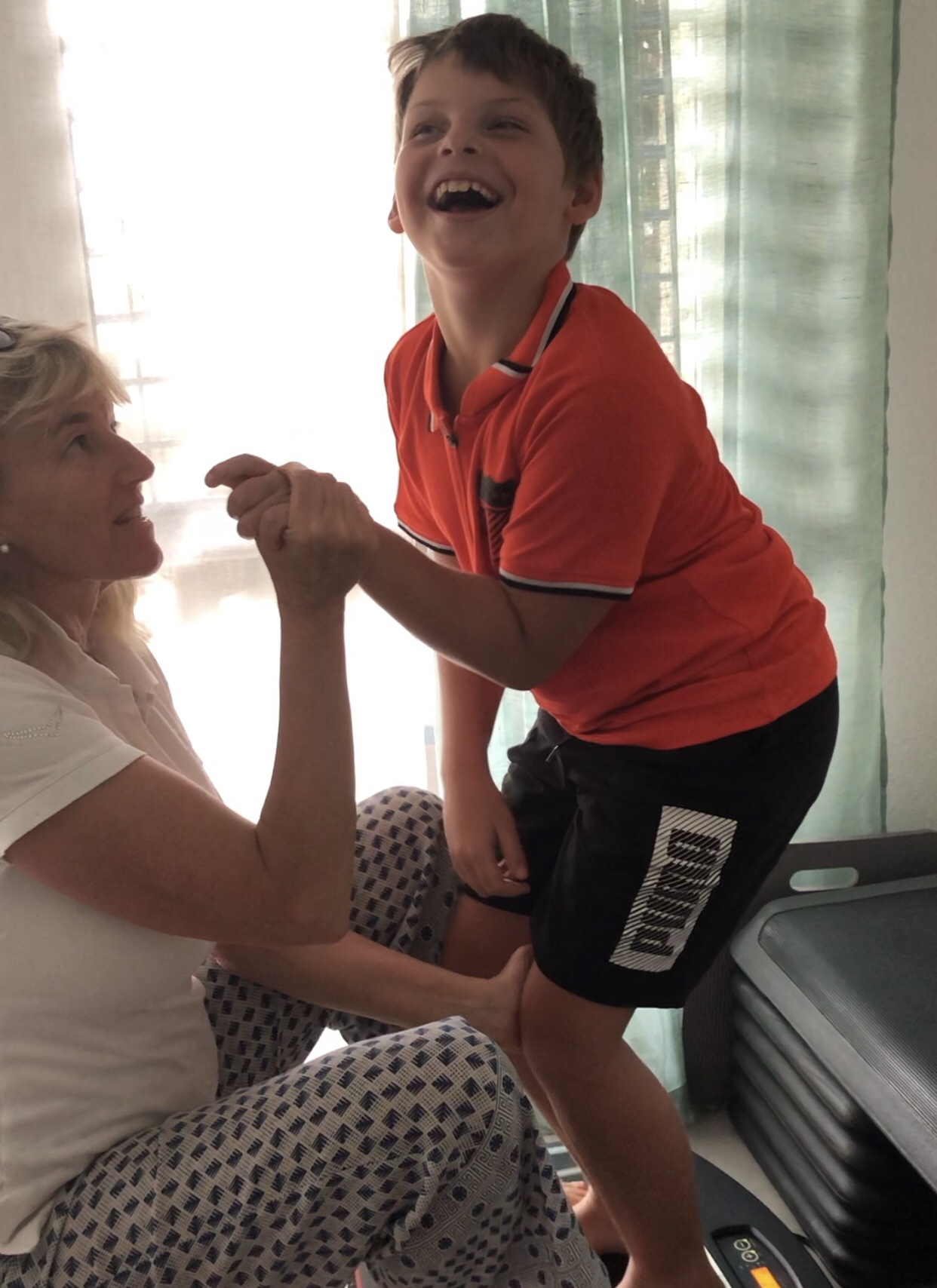 Dernière étude 2019: The immediate influence of various whole-body vibration frequency on balance and walking ability in children with cerebral palsy: a pilot study:
https://www.ncbi.nlm.nih.gov/pmc/articles/PMC6732549/
Autres études ( il y a beaucoup)
« Le WBVT fourni par Galileo plate est caractérisé par des mouvements de bascule qui stimulent un modèle de mouvement similaire à la démarche humaine. Celles-ci entraînent l'activation de circuits vertébraux propriétaires-réceptifs, conduisant ainsi à des contractions musculaires rythmiques compensatoires dans les membres inférieurs et le tronc. Nos participants ont non seulement affiché des améliorations de la masse musculaire, mais également des améliorations de la teneur en minéraux osseux et de la densité allant de 1 à 5%. L'augmentation de la masse osseuse était probablement due à l'effet de l'action musculaire sur l'os pendant le WBVT, combiné aux effets de l'amélioration de la mobilité observée. Ainsi, nos résultats cadrent bien avec la théorie du mécanostat, dans laquelle la charge mécanique (dans ce cas, les contractions musculaires générées par la plate-forme de vibration et l'amélioration de la mobilité) a entraîné des effets positifs sur les os, tels qu'une augmentation de la masse osseuse. Notez que nos résultats étaient similaires à ceux observés par Stark et al. après 6 mois de thérapie combinée dans un groupe de 78 enfants atteints de GMFCS I à V, qui ont rapporté respectivement une augmentation de 2,3% et 5,7% de la densité et de la teneur totale en minéraux osseux. Cependant, leur intervention impliquait non seulement le WBVT, mais aussi d'autres formes de physiothérapie, de musculation et d'entraînement sur tapis roulant, ce qui rendait impossible l'identification des effets spécifiques du WBVT. Néanmoins, Wren et al. ont examiné l'impact de l'entraînement quotidien aux vibrations seul sur la santé osseuse des enfants atteints de PC âgés de 6 à 12 ans, observant des améliorations de la zone osseuse corticale par rapport à un régime de simplement se tenir debout sur le sol8.
https://www.nature.com/articles/srep22518.pdf
https://www.nature.com/articles/srep22518
Alinker: ( vélo – debout) pour marcher ( Marc manque encore 2 cm longueur des jambes)