Dans cet article, je vous raconte l'histoire de cette petite fille: Céleste du Québec.
Céleste est une belle petite fille de 2 ans et demi qui vit avec la maladie de Lyme.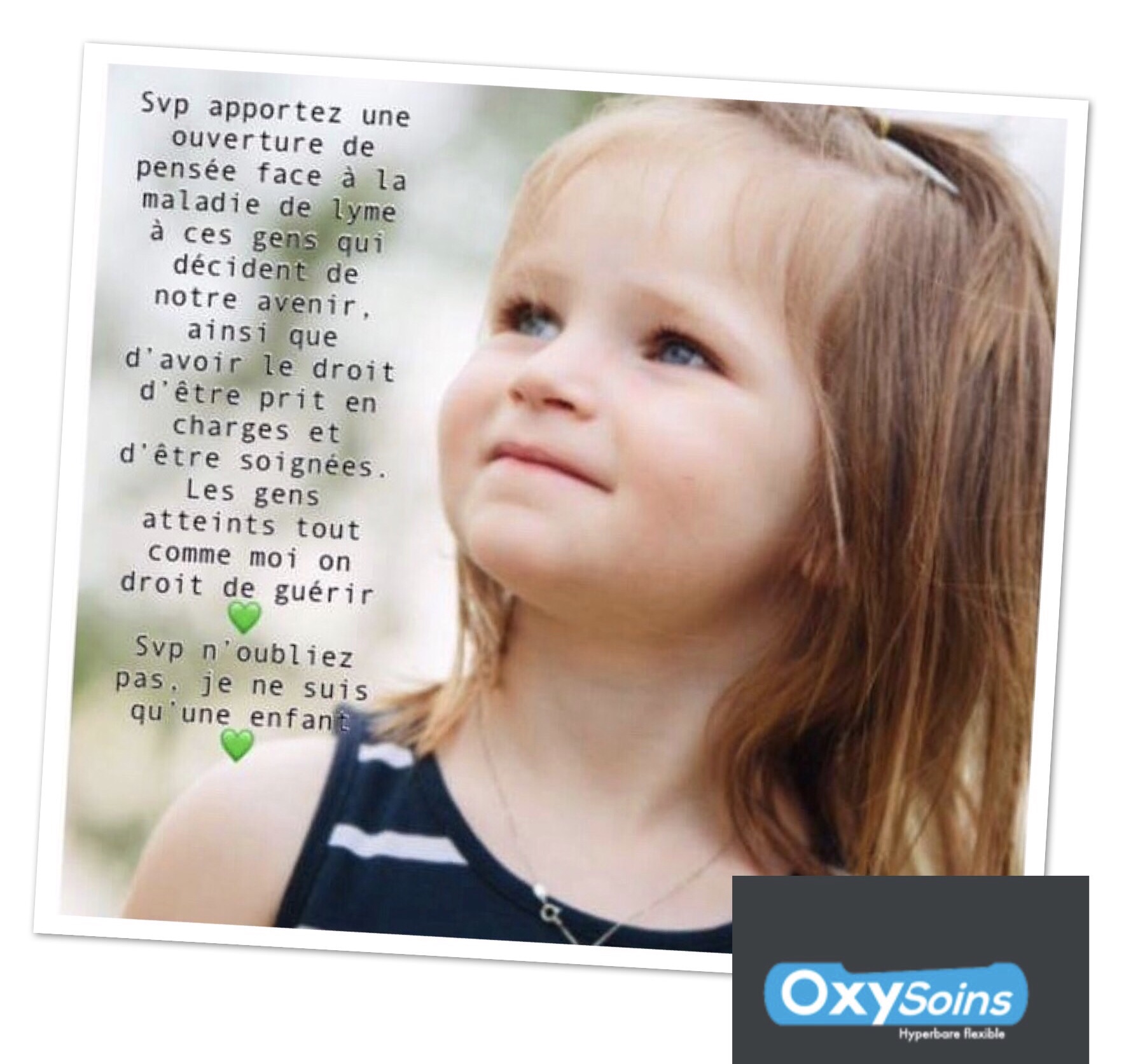 Petite fille c'est fait mordre à l'oreille par un tique et c'était pas dans un bois profond…. et c'était fin octobre 2017 en plain vile du Québec.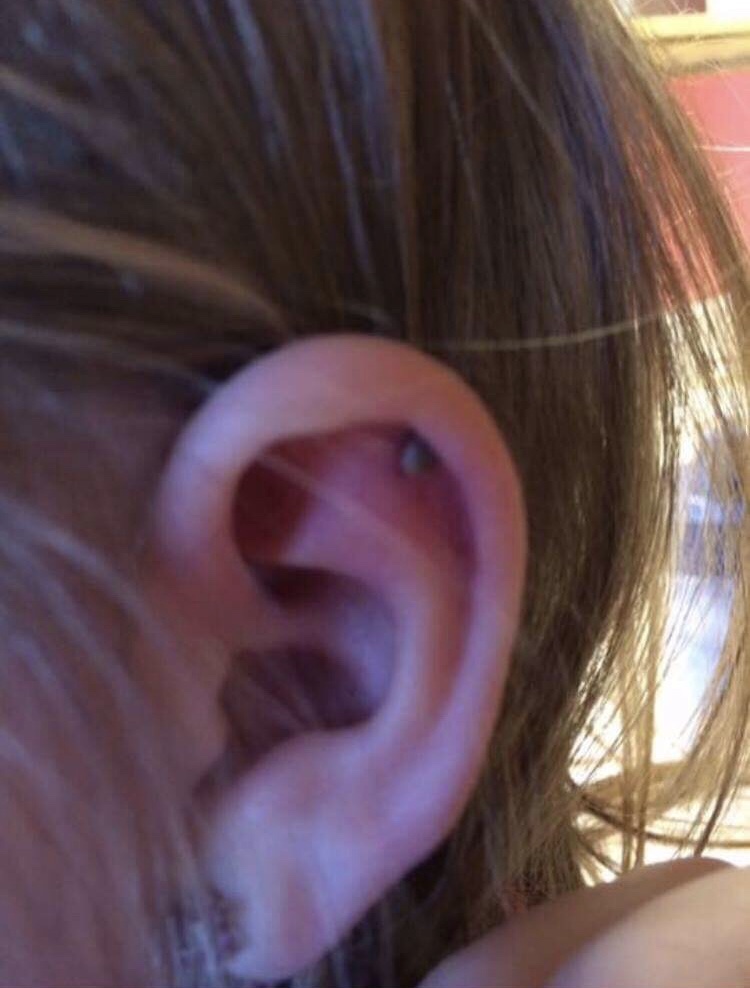 « La maladie de Lyme, une infection bactérienne causée par Borrelia burgdorferi et transmise à l'homme par la piqûre de tiques à pattes noires infectées, est la maladie à transmission vectorielle la plus répandue aux États-Unis. La manifestation caractéristique de la maladie de Lyme, un érythème migrant autour de la morsure de la tique Les analyses de laboratoire peu optimales sont une option de diagnostic peu fiable pour un maximum de 20% des patients qui ne présentent pas de symptômes objectifs. Des antibiotiques administrés au début de la maladie guérissent jusqu'à 90% des personnes infectées. «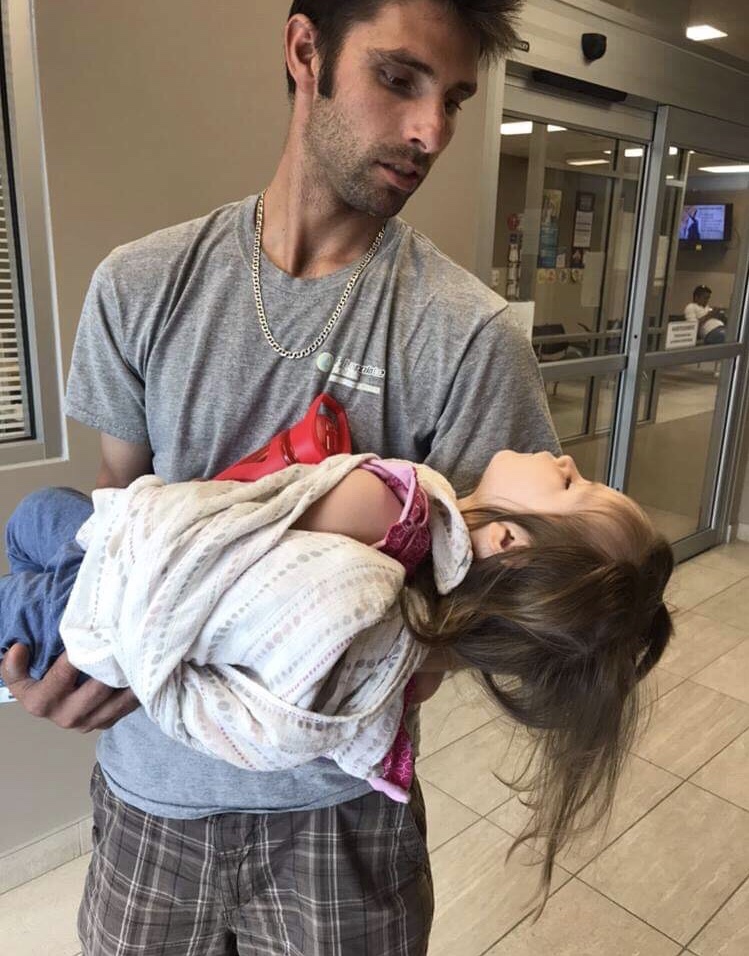 Heureusement les parents ont a fait des séances en caisson Hyperbare à la clinique:
Voici ici un témoignage de sa maman Valérie Dupont
Bonne lecture !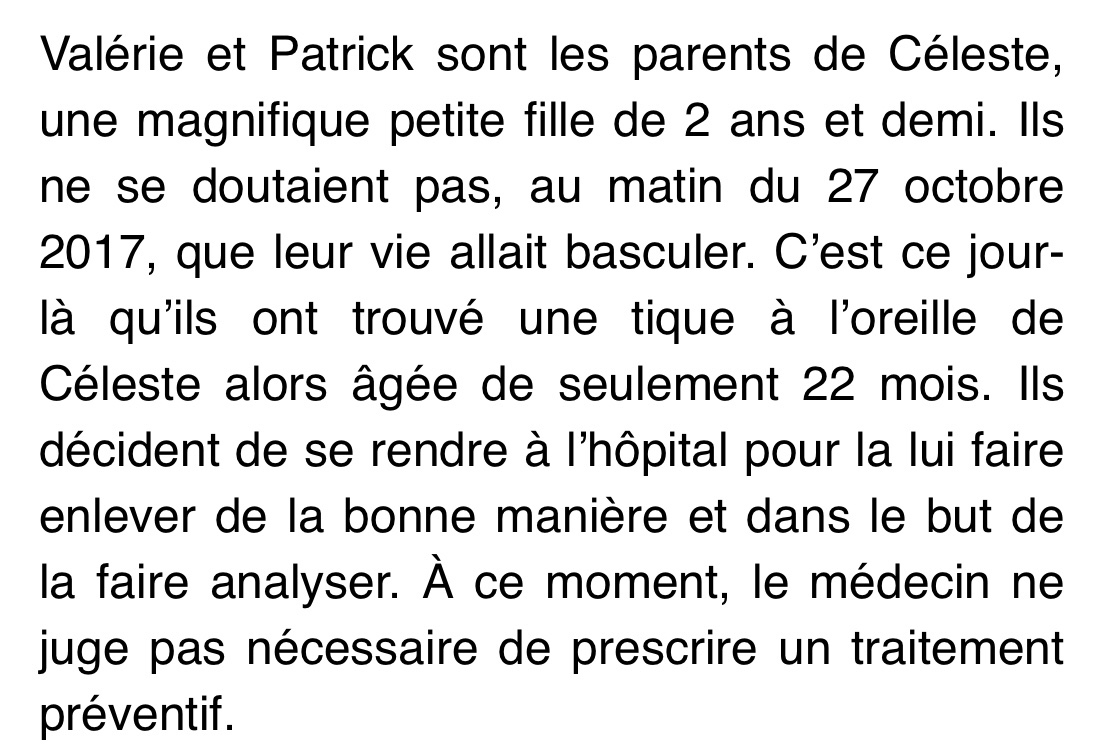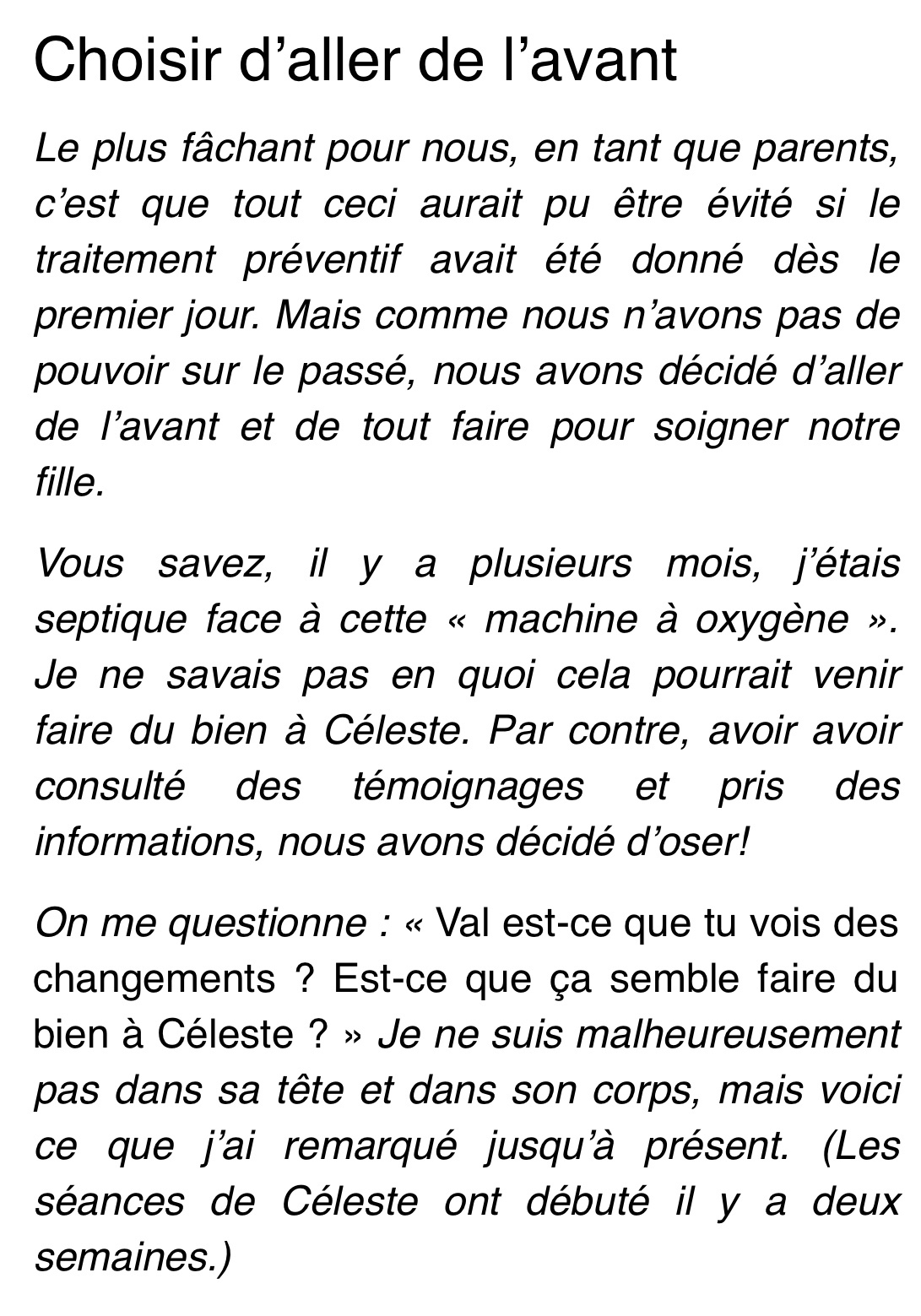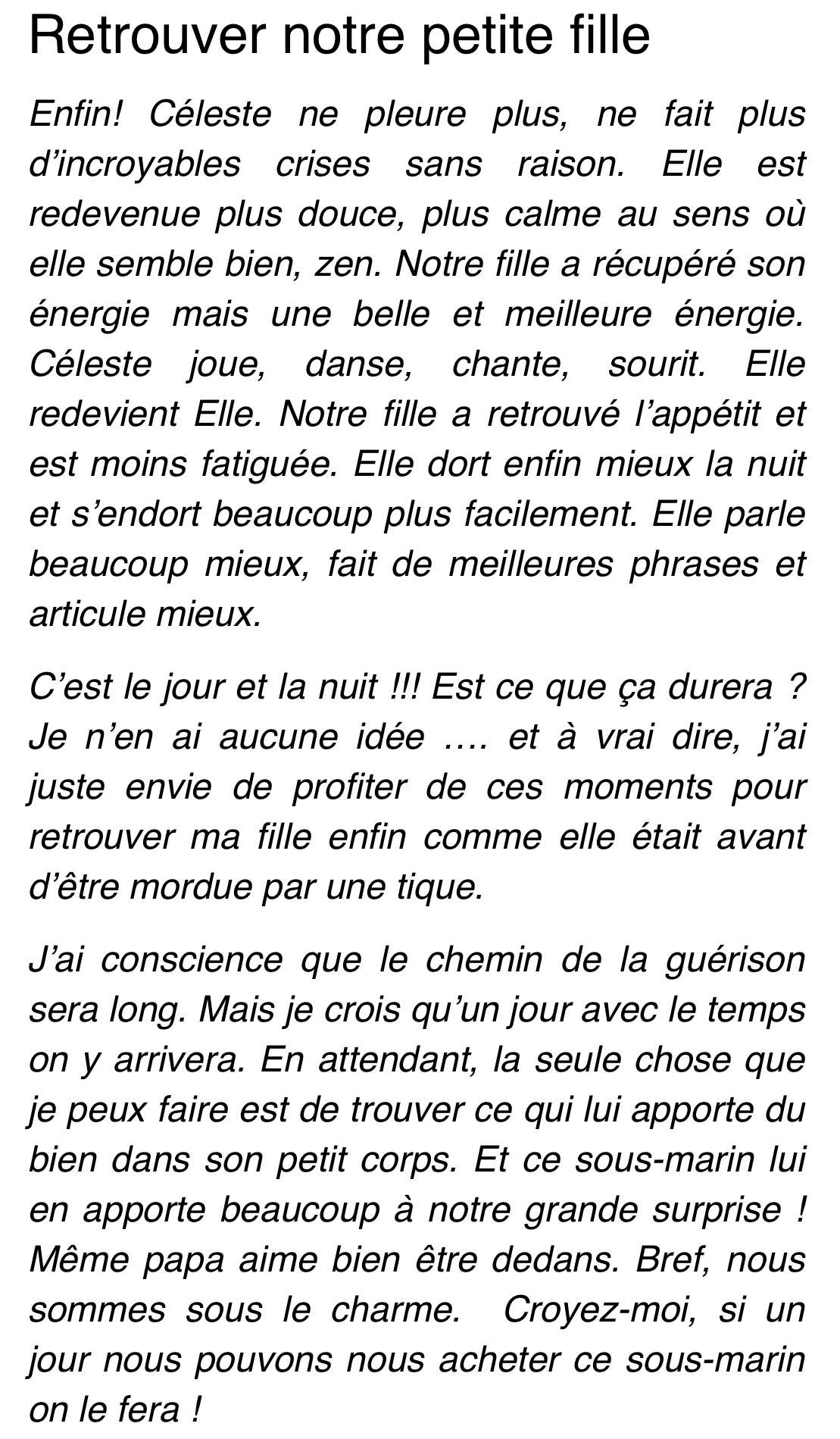 source de article :
https://www.facebook.com/359171110831552/posts/1940271836054797/
« Ni la maladie de Lyme ni la CLD ne sont des indications approuvées pour l'HBO ( hbot), et il existe peu de preuves pour appuyer l'utilisation de HBO ( hbot), sur cette maladie déroutante, bien que des cas d'amélioration spectaculaires aient été rapportés. Création de registre dans ses cas sera outil de mieux comprendre le nombre de patients traités et permettra déterminer si l'HBO ( hbot) l'a ou non un effet bénéfique sur cette maladie troublante et controversée. Ce registre pourrait servir de véhicule aux essais prospectifs nécessaires pour générer des preuves potentielles en faveur de l'utilisation de l'HBO ( hbot) sur la maladie de Lyme. « 
Source :
https://link.springer.com/chapter/10.1007%2F978-3-319-47140-2_15
article dans journal Express: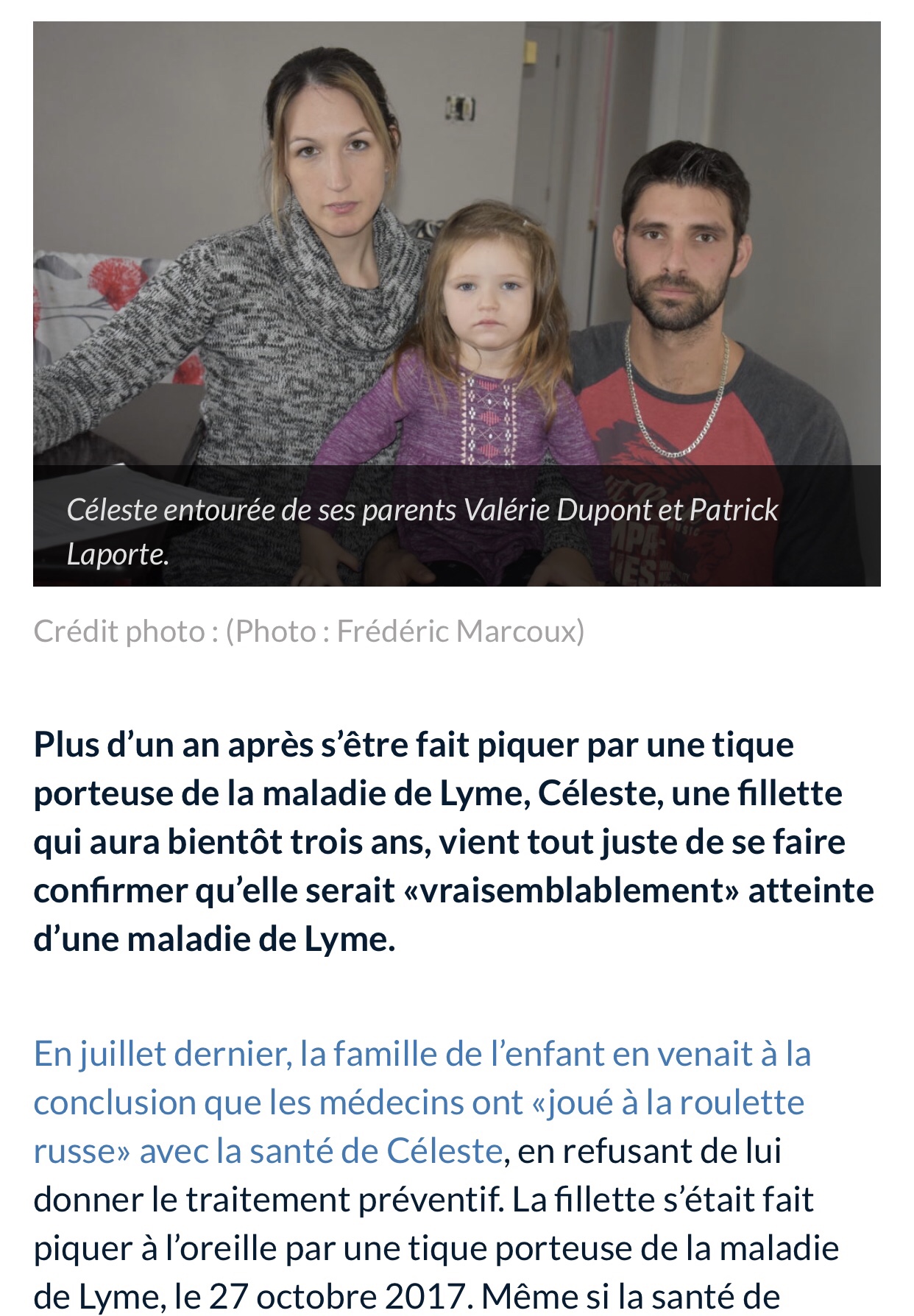 Pour lire plus loin lien:
http://www.journalexpress.ca/actualite/fillette-piquee-par-une-tique-le-film-dhorreur-perdure/?fbclid=IwAR0sLmhbHb2u15Znz67nV8T2yylNN-c3R9vZS4SYaFuOy5VNWZpq32m0Wp4
English :
« Lyme disease, a bacterial infection caused by Borrelia burgdorferi and transmitted to humans by the bite of infected blacklegged ticks, is the most common vector-borne disease in the United States. The hallmark manifestation of Lyme disease, an erythema migrans around the tick bite, is found on most infected persons. Less than optimal laboratory testing is an unreliable diagnostic option for up to 20 % who present without objective symptoms. Antibiotics administered early on in the disease cure up to 90 % of infected persons. 
……Neither Lyme disease nor CLD is an approved indication for HBOT, and evidence is scarce to support the use of HBOT on this confusing disease, although some dramatic cases of improvement have been reported. An HBOT registry for Lyme disease and CLD would be an important tool to better understand the number of patients treated and whether or not HBOT has a beneficial effect on this puzzling and controversial condition. This registry could serve as the vehicle to perform the prospective trials that are needed to generate potential evidence to support the use of HBOT on Lyme disease. »
Source :
https://link.springer.com/chapter/10.1007%2F978-3-319-47140-2_15