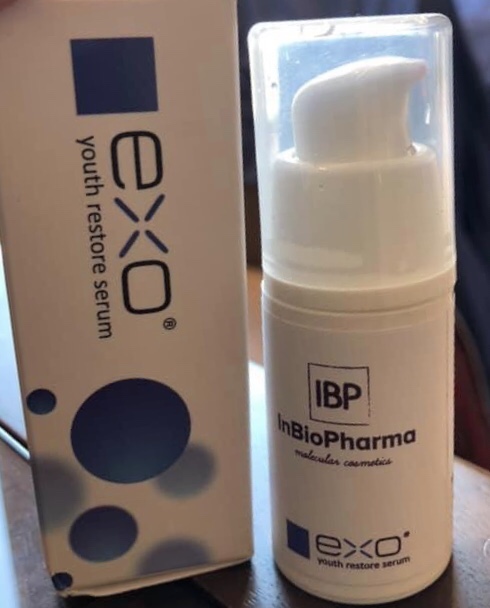 Exosomes derived from human umbilical cord blood mesenchymal stem cells stimulates rejuvenation of human skin!!!!
https://www.researchgate.net/publication/319867439_Exosomes_derived_from_human_umbilical_cord_blood_mesenchymal_stem_cells_stimulates_rejuvenation_of_human_skin
And : https://www.researchgate.net/publication/322179874_Exosomes_from_human_umbilical_cord_blood_accelerate_cutaneous_wound_healing_through_miR-21-3p-mediated_promotion_of_angiogenesis_and_fibroblast_function/fulltext/5a4ad7b4aca272d29464762d/322179874_Exosomes_from_human_umbilical_cord_blood_accelerate_cutaneous_wound_healing_through_miR-21-3p-mediated_promotion_of_angiogenesis_and_fibroblast_function.pdf?origin=publication_detail
Denise Serigny my mother in law send me her testimonial for EXO: (she does not have Facebook now) and she is 78 years old!
But this is her experience after 6 months:
"What a pleasure to put on my face, morning and evening, this little drop of EXO.
Immediately i felt my skin becomes "full" of this elixir and in a few seconds nourishes and beautifies it.
I always thought, that i will become "old » in natural way… I would never resort to cosmetic surgery, I want to keep on my face the traces of my history.
EXO, suits me fully : gradually reducing fine wrinkles and slightly filling the skin , giving it a « healthy glow » effect."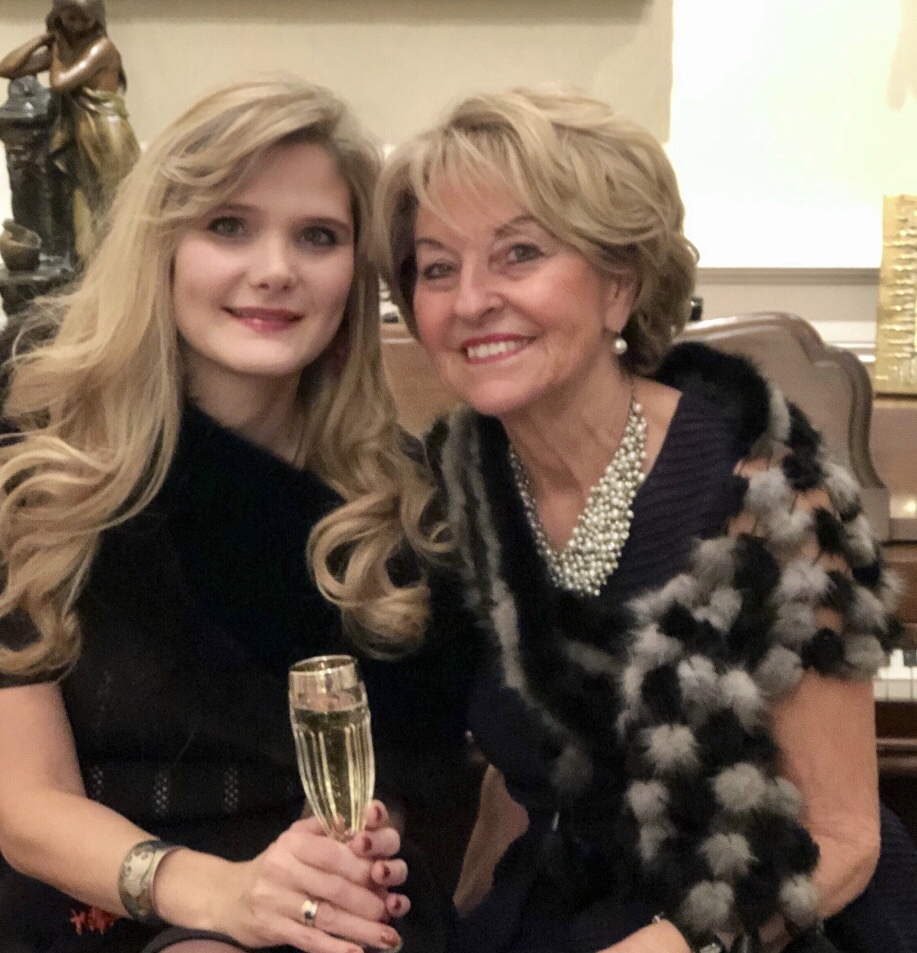 Description EXO :
https://lookaside.fbsbx.com/file/%D0%9E%D0%BF%D0%B8%D1%81%D0%B0%D0%BD%D0%B8%D0%B5%20EXO%20Serum%20EN.docx?token=AWy2Sz8l3W6w561lS1nsuoXDsydkHlabdndHPLlA82ufjp-06XiLoelL9vyUark5zQpa9w5S9HEDshJNivzo5ztEvnLzj-6WIUynR2GFxGv74c6Dmte9WfcytegvGmw–OoUmNIMMub0aAzZp2pYPue05NQsdrU0cEdHQfuBPzHTspduQb5KtCVEefB6OOPLoMtKEE8kXRMaLt3NtgjreeZe
A lot of friends ask me how to maintain youth and look good at my age (I'm 46 on the left of photo) …so ….honestly, I think several factors play a role …
Of course genetics; nutrition and physical activity … but for the skin …. not only …. my friends often ask me what cream I use …. I honestly did not use any;) before….but recently we drove to treat our son brain injury in Samara and there I found a cream on a natural basis – based on exosomes ….from umbilical cord blood .. (I studed a lot of scientific literature on umbilical cord blood as you can find in previous articles on my blog….for my son and therefore I know a lot about its capabilities) therefore it was this serum with exosomes that I personally was interested to give a try and honestly the result on my face became already visible after 2 months!
I can testify that after 8 months of treatment an excellent result on my face skin really great some wrinkles are less visible (but the result is absolutely natural) not like the stretched and inflated faces of Botox stars …oh … the horror … 😂
I am 46 years old, and I am very pleased with EXO serum, it is effective, soft and natural – and, in my opinion, it is ideal (I am not a supporter of Botulique toxins and not a supporter of plastic surgeries – I consider this exagération – in pursuit of "rejuvenation" and results …. haw to say – better to use in horror films- very unnatural and doubtful …. and it could harm your health ! Botox can harm you it's toxic…..
Of cause at the same time, as any woman I'm looking for a way to stay attractive – but as "natural" as possible and therefore I personally really like EXO Serum.
It should be noted that this is not just external beauty, but also real skin health and restoration of skin functions! So very very healthy !!!!
Exosomes of umbilical cord mesenchymal cells have proven effective for skin rejuvenation in preclinical studies by a group of scientists from the USA and China. Experiments have shown that exosomes can potentially be used to regenerate and rejuvenate the skin with various defects. The work was published in ACS Omega magazine:
https://www.ncbi.nlm.nih.gov/pmc/articles/PMC6941387/
Exosomes have the ability to stimulate the proliferation of dermal fibroblasts, as well as enhance their production of collagen, elastin and fibronectin.
As I wrote earlier, EXO underwent research in Samara for burns and healing wounds.
Everything was perfectly explained long ago in the video: https://drive.google.com/file/d/1tICdE9m3KvrVelrWjTkXQeRta2NuKICL/view
I buy my face EXO serum in Russia! I live in france but I prefer this serum than any other big French marks of face creams and serums….
Here: Exo-store.ru
You want to see files find more videos and about see on fb page: